OKC Thunder were unable to overcome Miami, losing 116-107 at home
Player Grades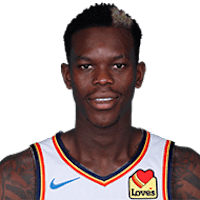 DENNIS SCHRODER
PG,
Oklahoma City Thunder
B-
As Dennis Schroder took the place of star Russell Westbrook, he played his role as the primary ball handler as a tertiary scorer for the team tonight. Schroder finished with 20 points and six assists. His turnover numbers were not good, but disregarding that he had a very solid game. Shooting 40% from three.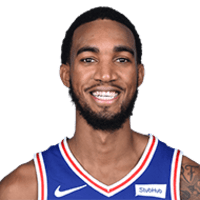 TERRANCE FERGUSON
SG,
Oklahoma City Thunder
C
Terrance Ferguson's role isn't to be a primary scoring threat. Tonight he contributed as he always does defensively and with smart cuts, and movement throughout the night. The little things aren't always necessarily seen as stylish, but he gets plays his role nicely.
Tonight Ferguson put up nine points, six assists, and three rebounds.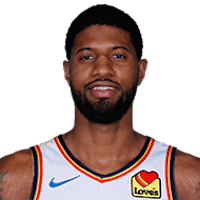 PAUL GEORGE
SF,
Oklahoma City Thunder
A
Without his co-star playing tonight, the bulk of the scoring burden was attributed for by Paul George. He put up a phenomenal effort defensively tonight as well. Unfortunately, tonight was simply a game plagued by turnovers for the entire team.
George finished the night with 31 points, five assists, and nine rebounds. end he came away with two steals and two blocks as well.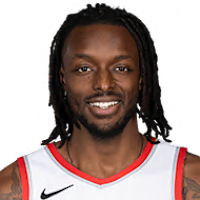 JERAMI GRANT
PF,
Oklahoma City Thunder
B
Jerami Grant has been producing extremely efficiently as the team's power forward. His strength, speed, and scoring ability have been great for the OKC Thunder. There aren't many things that he's been unable to do.
Tonight he put on a great performance in the wake of the Russell Westbrook suspension. Recording 27 points, one assist, 10 rebounds, and shooting a terrific 62.5% for the field. He also played a great role as a paint deterrent putting up 3 blocks.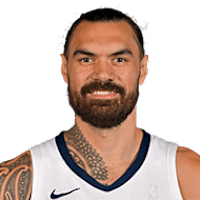 STEVEN ADAMS
C,
Oklahoma City Thunder
A
As the heart and soul of OKC's middle Steven Adams are relied upon to do so much more than rebound and protect the paint. His totals tonight are demonstrative of all the things he's asked to do on a nightly basis.
Tonight Adams recorded 10 points, three assists, and 12 rebounds. His defensive contribution was conducive as well. Having two blocks and one steal as well. This well-rounded stat line and his 83% field goal percentage have earned him an A for tonight.