2019 FIBA World Cup Group B preview: Russia, Argentina, Korea, Nigeria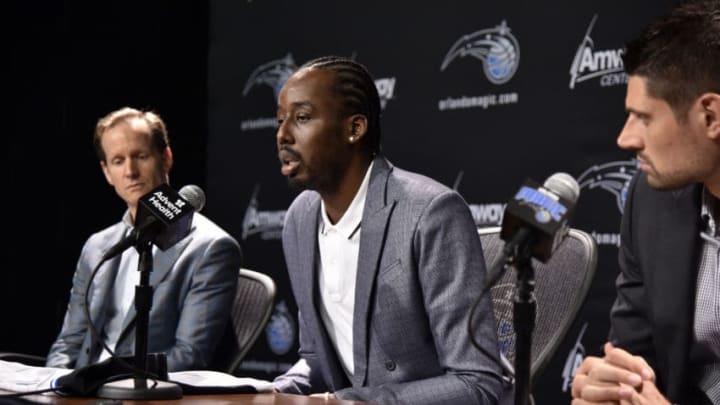 2019 FIBA World Cup: Al-Farouq Aminu (Photo by Fernando Medina/NBAE via Getty Images) /
The FIBA World Cup starts August 31st and runs until September 15th. In preparation, TI breaks down each of the eight groups with Group B up next.
Saturday, August 31 the FIBA World Cup begins with China as the host country to the 32 participating teams. Group B features Russia, Argentina, Korea and Nigeria. While there is a former NBA player on the Argentinian squad the player most will note is missing is Manu Ginobili.
Each squad plays the other nations in their group once with the top two teams advancing to the second round where they play two new teams and then the final eight squads play the elimination round.
Russia Roster:
Argentina Roster:
Korea  Roster:
More from Thunderous Intentions
Junyong Choi – Forward
Hoon Heo – Shooting Guard
Hyogeun Jeong – Forward
Sangjae Kang – Center
Jongkyu Kim – Center
Sun-Hyung Kim – Shooting Guard
Dae Sung Lee – Guard
Jung-Hyun Lee – Forward
Seounghyun Lee – Center
Chan-Hee Park – Guard
Guna Ra – Forward
Hee-jong Yang – Shooting Guard
Nigeria  Roster:
Group B schedule for round one:
August 31st:
Russia versus Nigeria  – 16:30 GMT +8
Argentina versus Korea – 20:30 GMT +8
September 2nd:
Nigeria versus Argentina – 16:30 GMT +8
Korea versus Russia – 20:30 GMT +8
September 4th:
Korea versus  Nigeria- 16:30 GMT +8
Russia versus Argentina  – 20:30 GMT +8
Nigeria is the only participating nation in this group who has NBA players on its roster including several former NBA players. The nations enter the tournament with Russia ranked 20th, Argentina ranked 8th, Korea ranked 27th and Nigeria ranked 7th. Based on these forecasts Argentina and Nigeria should advance.